In 2019, Plixer spoke about a vision. A fresh perspective, as they called it, propelled by a belief that SecOps and NetOps should provide value for one another, and that value should be accessible from a single location. Because when we access different information in the same shared space, patterns appear. We see more than what the individual streams would otherwise show us, because it's through aggregation that insight increases, and the bigger picture emerges.
Well, this month Plixer has delivered on that vision: the purportedly biggest ever update – in terms of features introduced – for Scrutinizer.
A new UI. A new experience
Many readers will be familiar with what Scrutinizer offers. For those that don't, however: Scrutinizer by Plixer collects, analyses and visualises network data, and reports on every network conversation for always-available insight and formidable network security.  The Scrutinizer database includes real-time and historical L2 – L7 data, compiled in a centralised data repository that is accessible to both network and security teams. These teams interact with it differently, but ultimately require shared access to foster the best and most effective collaborations.
And that's what this update is all about: NetOps and SecOps collaboration, with a user interface that is easy and intuitive for both.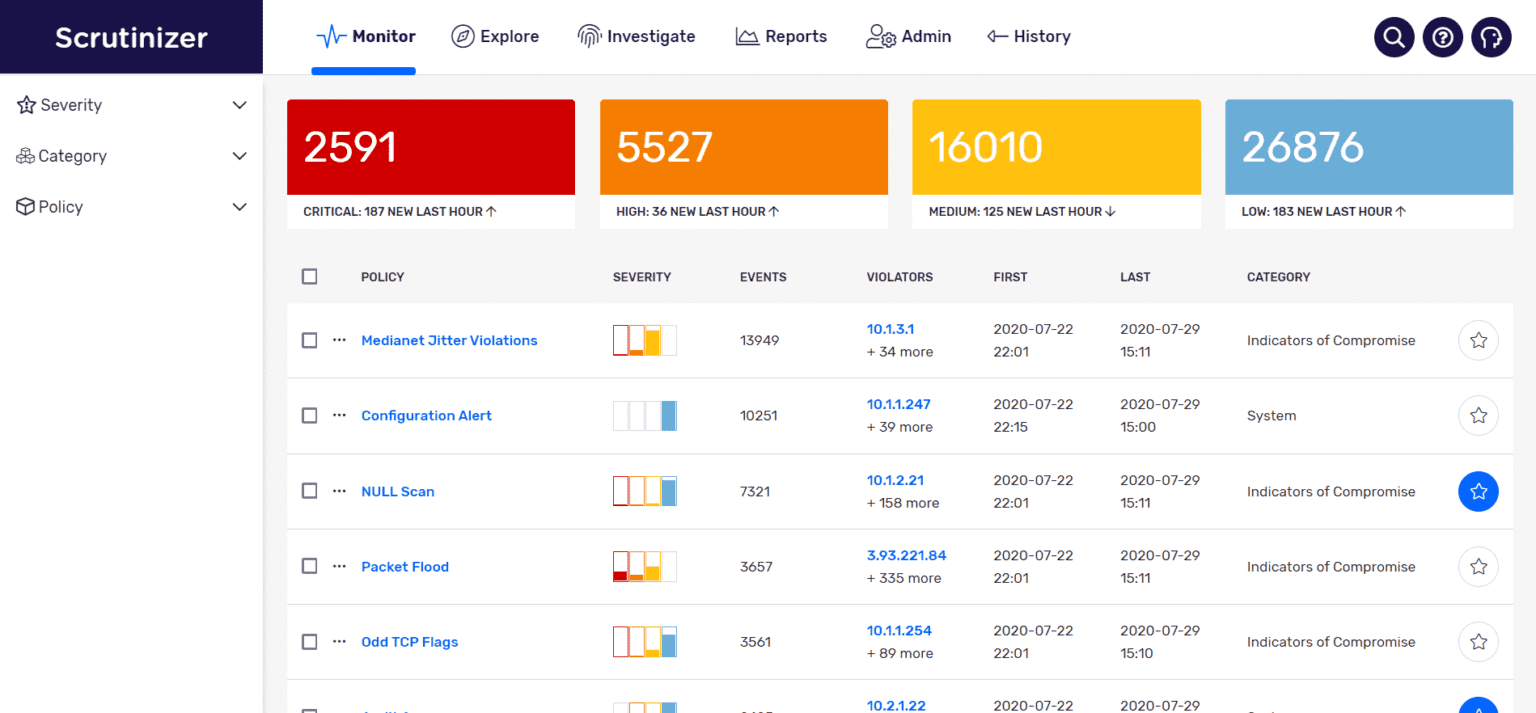 Scrutinizer by Plixer's new UI
New features for improved NetOps and SecOps collaboration
The new update adds a rich feature list, including:
Ability to receive content upgrades without needing to upgrade to a new release

Conversational pair indexing (host-to-host flow connection search) to quickly and easily establish whether two devices have previously communicated

Combination of IP and domain reputation data within the core product

Plixer Beacon integration to unify visibility across network traffic and end devices
A full feature list can be found on the Scrutinizer product page.
A shared platform means shared information. It means reducing risk, increasing efficiency and lowering cost. It means seeing more and missing less, eliminating data silos and, through integration, overseeing and staying in control of all network data. With this update, Scrutinizer by Plixer solidifies its position as one of the industry's go-to network monitoring and analysis tools, helping organisations and network teams work better together, and, through improved efficiency and security, improve their bottom line.
For more information on Scrutinizer by Plixer, or to learn about this update's features or what it means for your network, contact us today.